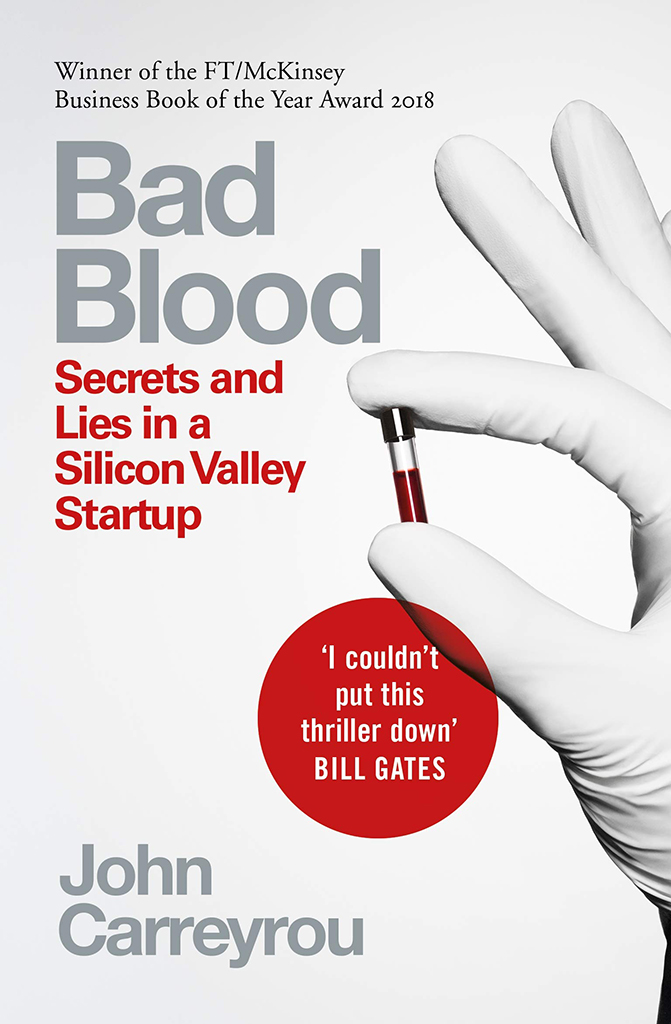 Bad Blood – John Carreyrou
Bad Blood is the riveting and rather chilling tale of the astonishing rise of multibillion-dollar biotech firm Theranos and its founder Elizabeth Holmes and its startling collapse as it became evident its blood-testing technology did not work.Learn more
John Carreyrou's investigative work for The Wall Street Journal uncovered the fraud and the story is dramatically chronicled here. The ability of Holmes and her partner Ramesh Balwani to attract high profile investors, business partners and board members while preventing the truth from emerging through a culture of secrecy and threats is a salutary tale. The susceptibility of humans, even highly successful ones, to want to believe in "visionary" leaders selling "miracle" cures is clear. In the face of Theranos' attempts to keep the lie from emerging, the importance of the press and the bravery of whistleblowers who risked their careers shine through.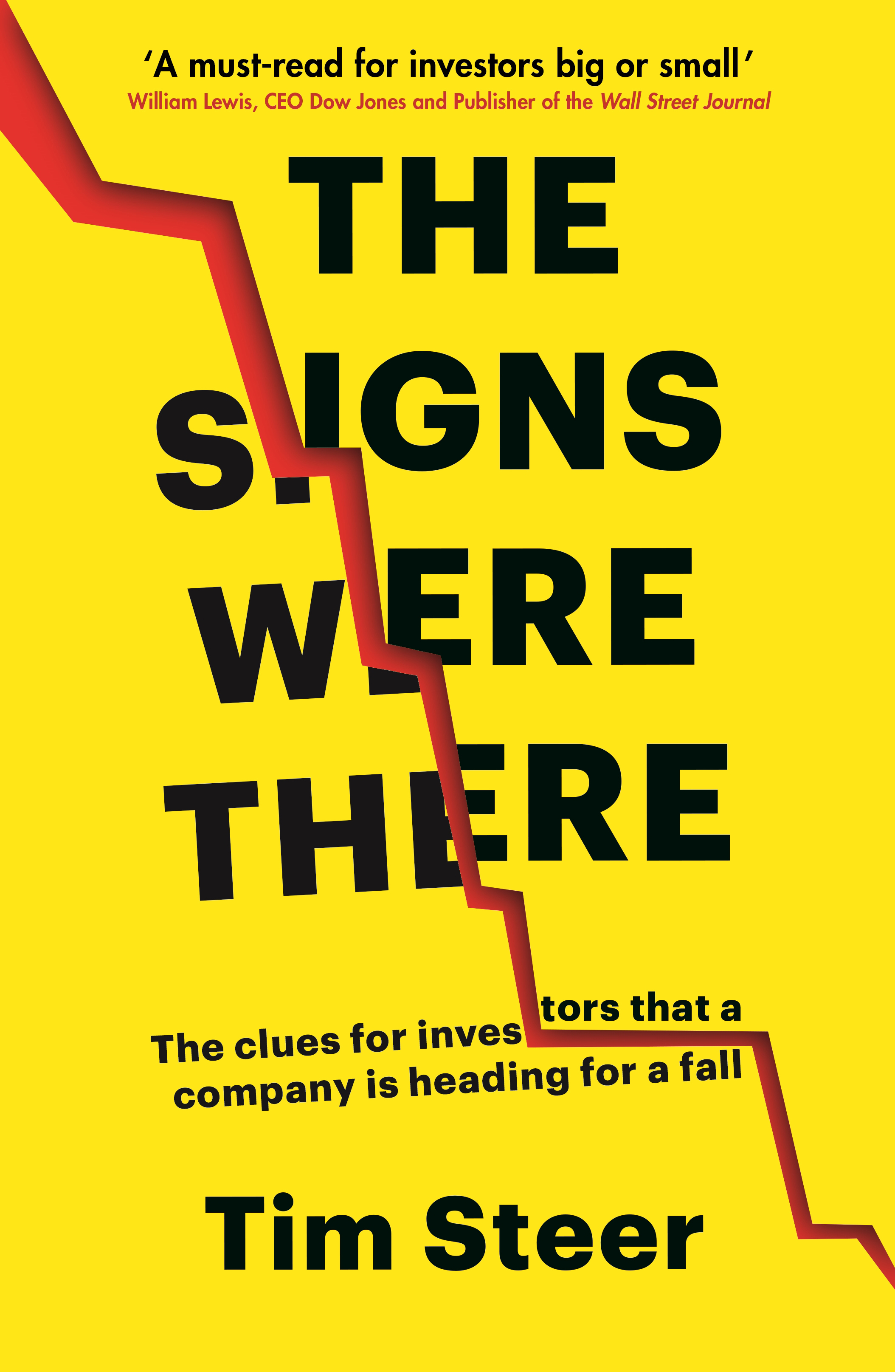 The Signs Were There – Tim Steer
In "The Signs Were There", accountant and former fund manager Tim Steer takes 20 high profile share price collapses and points to the warning signs that could be found in the published accounts in advance of those precipitous declines. Examples in the book include Carillion, Quindell, Northern Rock and Capita.Learn more
Capitalising costs, inventory write-downs at acquisition time to boost future profits, the risks around accruals in contract accounting and related party transactions are some of the topics dealt with. The examples are outlined in a brief and breezy manner and the author avoids getting bogged down in accounting technicalities. While some might feel that hindsight makes these cases much more obvious, the book nonetheless provides a useful reminder of red flags to look out for when perusing company accounts.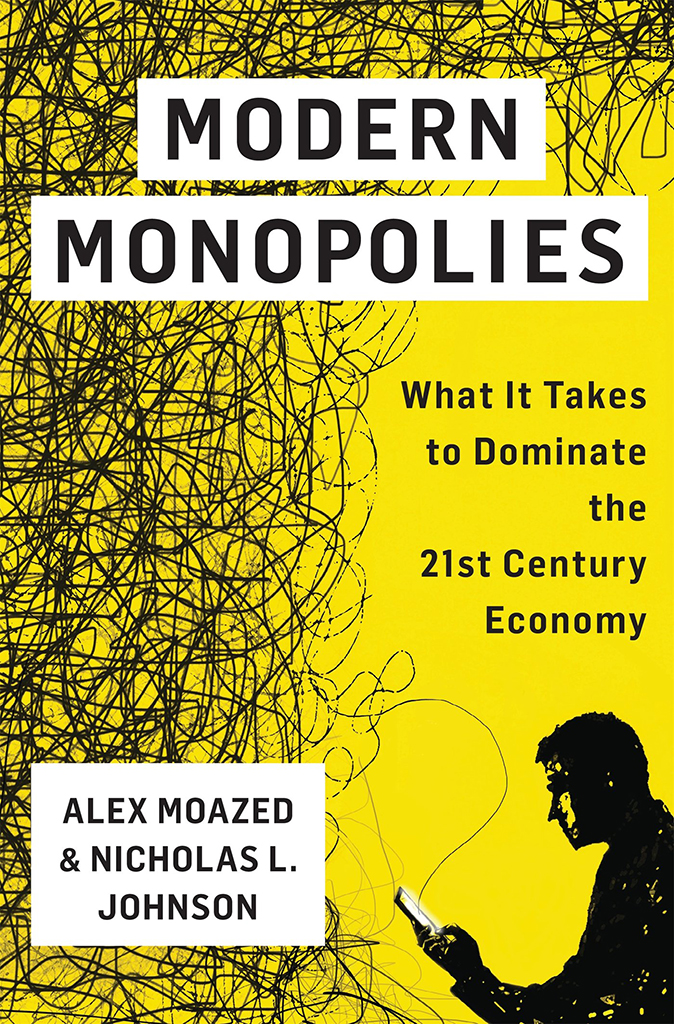 Modern Monopolies – Alex Moazed & Nicholas L. Johnson
In "Modern Monopolies", the authors look at how platforms have become the dominant business model of our era. Think of Apple, Google, Facebook and Uber amongst others. Successful platforms can benefit from low capital requirements and network effects to grow to massive scale in "winner takes all" markets.Learn more
Traditional business focused on owning the means of production. Reduced processing, storage and communication costs combined with increased use of connectivity and sensors and the growing returns to scale on data analysis has changed all this. More and more business elements can now be outsourced. Platforms look to build consumer audiences, provide the tools for independent developers to create content and bring those two groups together. Nokia had cutting edge hardware but Apple had the ecosystem for a broad selection of apps which consumers truly valued. Moazed and Johnson provide an interesting take on why certain platforms have taken off and the key ingredients to that success.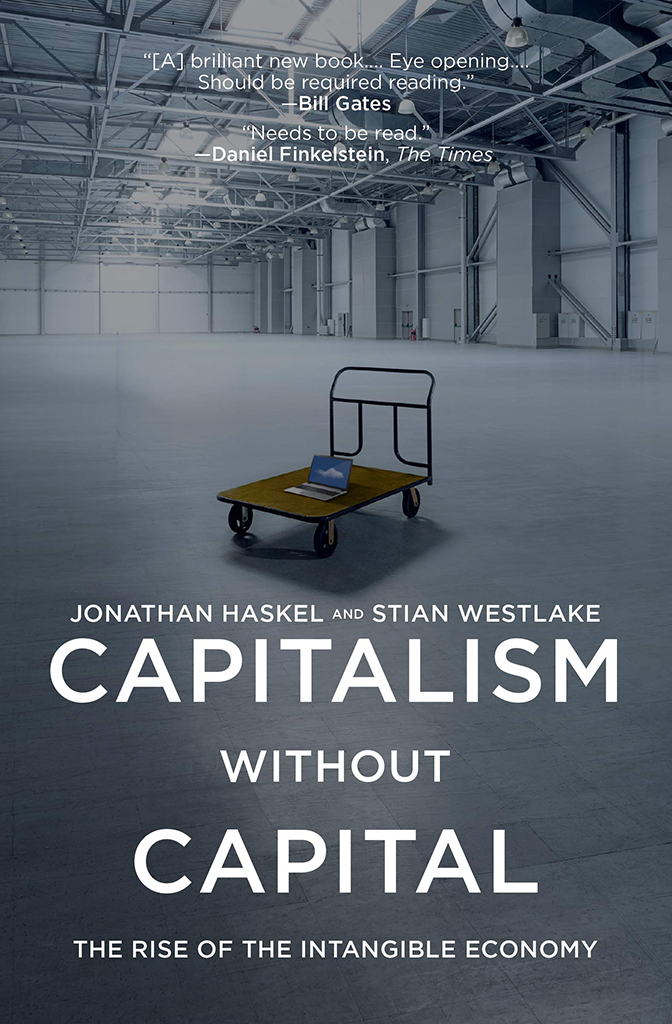 Capitalism Without Capital – Jonathan Haskel & Stian Westlake
The global economy is undergoing a long term shift from tangible to intangible investment. This is giving rise to a different set of dynamics in term of competition, risk and reward. The authors describe why intangible assets are different using the 4 S's. Scalability means products can be replicated over and over for little additional cost.Learn more
Sunkenness implies that such assets have little resale value in the event of business failure. Spillovers indicate it is relatively easy for rivals to take advantage of intangible investments they don't make. Synergies with other ideas, even from different industries, can be particularly valuable. This shift has implications for financing, inequality, urban planning, public science spending, tax policy, education and IP regulation. This book provides a good framework for thinking about many of these challenges.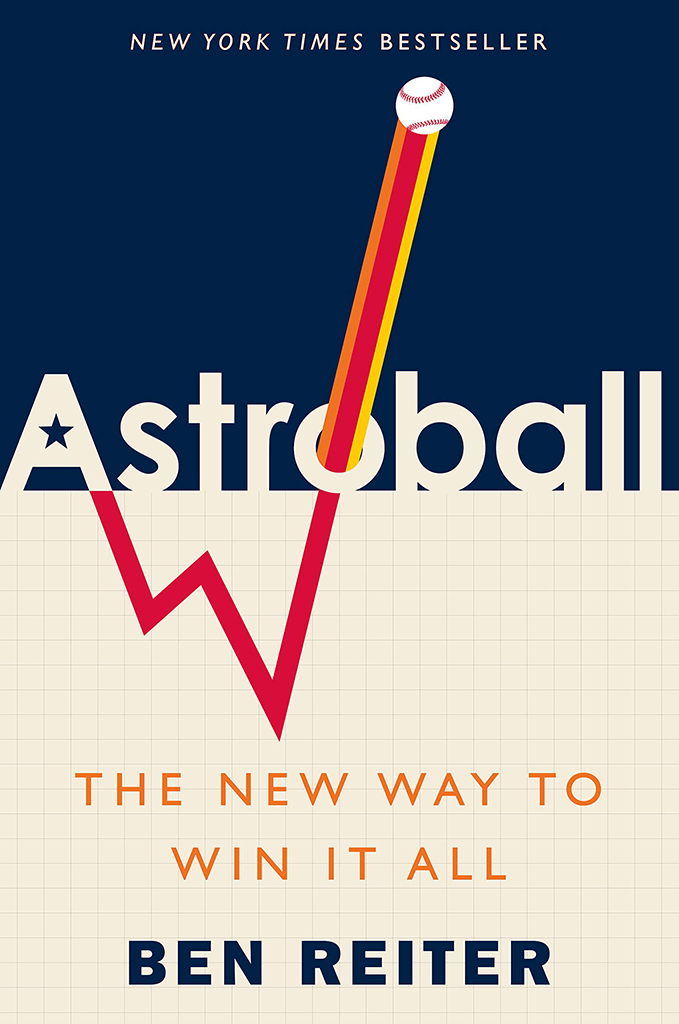 "Astroball" tracks the rise of the Houston Astros' from the worst team in the league to 2017 World Series winners using a combination of algorithms and human factors. It is written by Sports Illustrated's Ben Reiter who was widely derided for his cover story in 2014 predicting that very outcome in three years' time.Learn more
This is a tale of sacrificing short term performance for investment in long term gain. Analytics plays a big role in smarter recruitment and identifying opposition weaknesses. But there is also an emphasis on softer factors like team chemistry. And final success comes in part on the back of what could be viewed as an over-payment for a star player.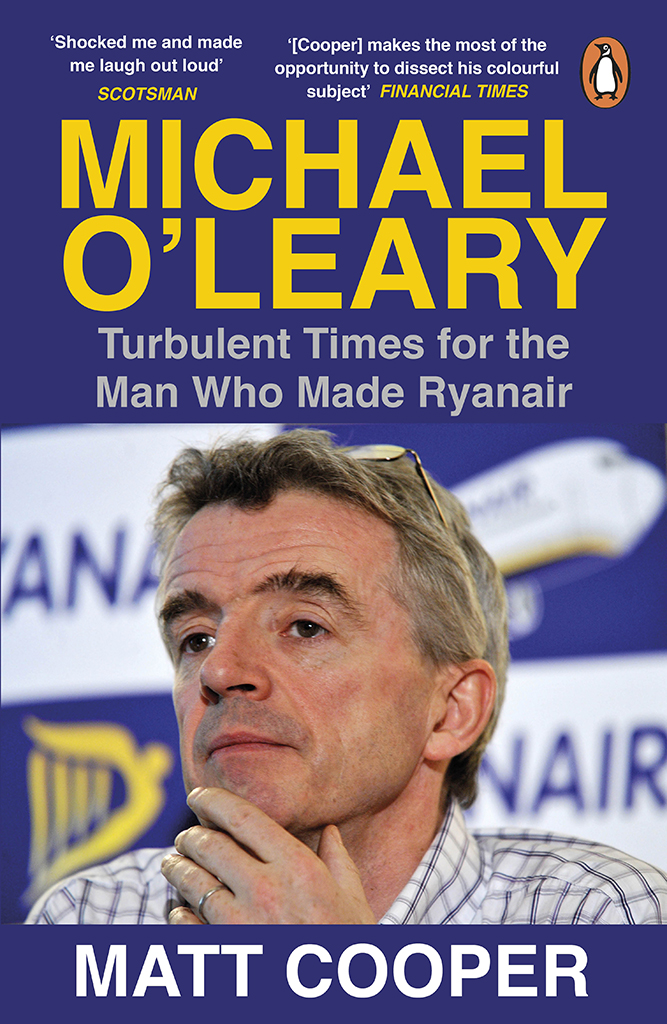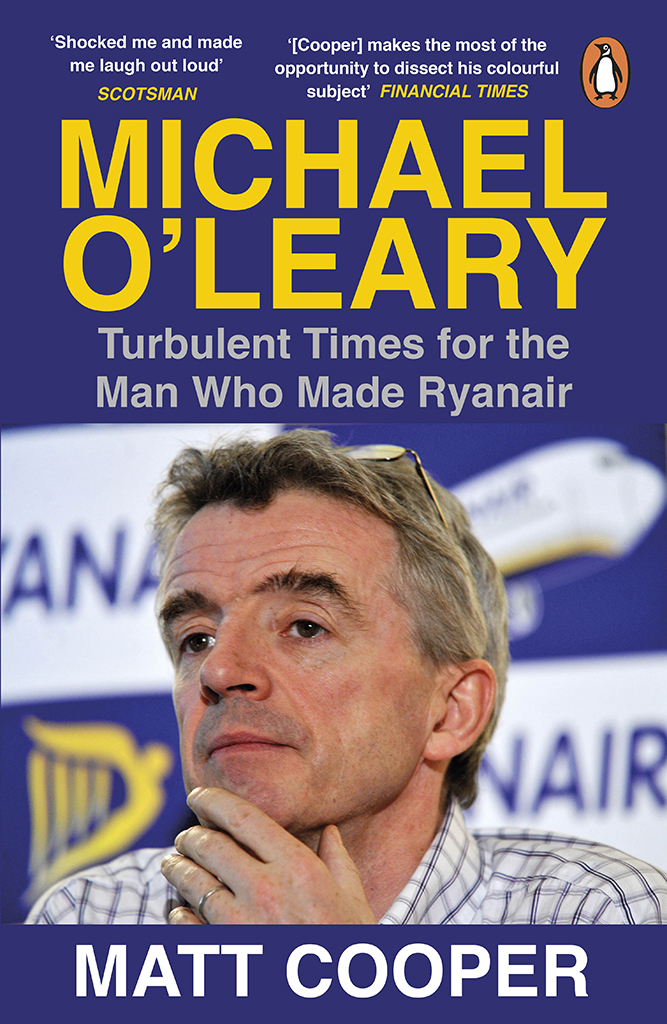 Michael O'Leary – Matt Cooper
While Cooper's book does not bring any dramatic new insights, his book provides a good summary of Ryanair's history and O'Leary's role in its success. Many have studied Herb Kelleher's playbook at Southwest Airlines in the US but few have been able to make it work themselves.Learn more
O'Leary's ability to generate outrage garnered huge free publicity for the airline in its formative years while the obsessive focus on costs stimulated air travel with cheap fares. The apparent disdain for customers was certainly a novel approach. More recent years have demonstrated a pragmatism and a willingness to learn from others. The enhanced customer focus of the "Always Getting Better" strategy followed recognition that Carolyn McCall and Easyjet were stealing a march on Ryanair. The very cheap and not so cheerful website which required 17 clicks to book a flight was upgraded when it was recognised that an improved offering was required. When the pilot rostering issue blew up, former employee Peter Bellew was brought back from Malaysian Airlines. A readable history of an evolving company and its CEO.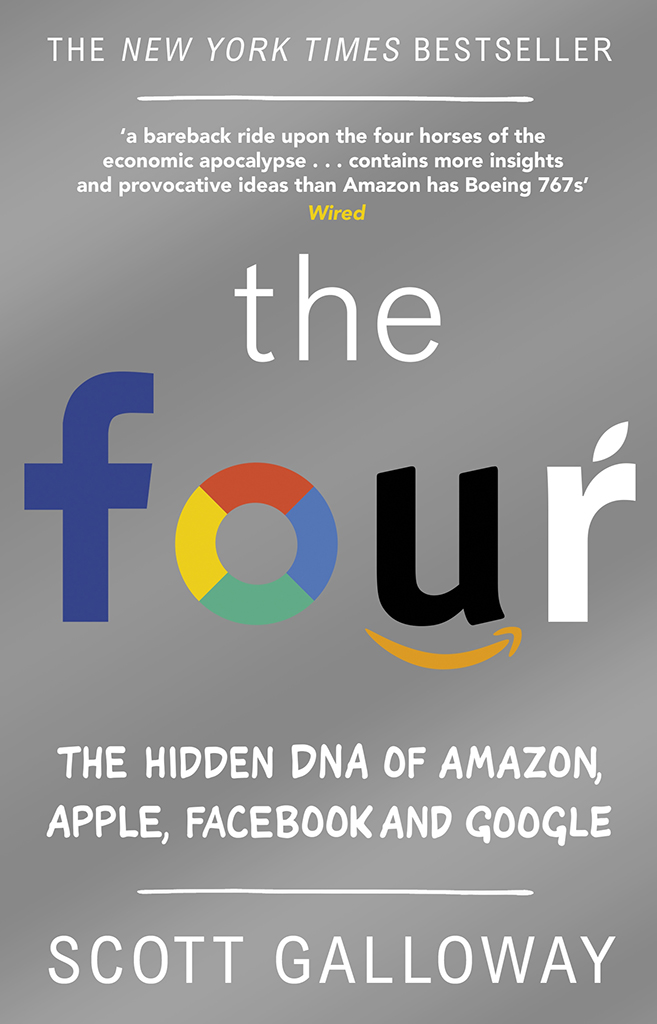 The Four – Scott Galloway
NYU Stern professor and serial entrepreneur Scott Galloway provides a highly opinionated and often provocative take on Amazon, Apple, Facebook and Google in this book. Examining each of the companies in turn, he looks at how a combination of iconic leadership, storytelling, innovation, technology, global reach and execution have appealed to consumers' heads, hearts and baser instincts with such profitable results.Learn more
Consumers have been prepared to give up increasing access to their lives in return for the products these giants can provide. Constant learning and improvement from customer interactions reinforce their market positions. Galloway does not shy away from outlining his opinions on the negative implications of their dominance. He also assesses a number of candidates for similar giant status in the future. While I didn't agree with all of the author's views, this made for a thought-provoking read nonetheless.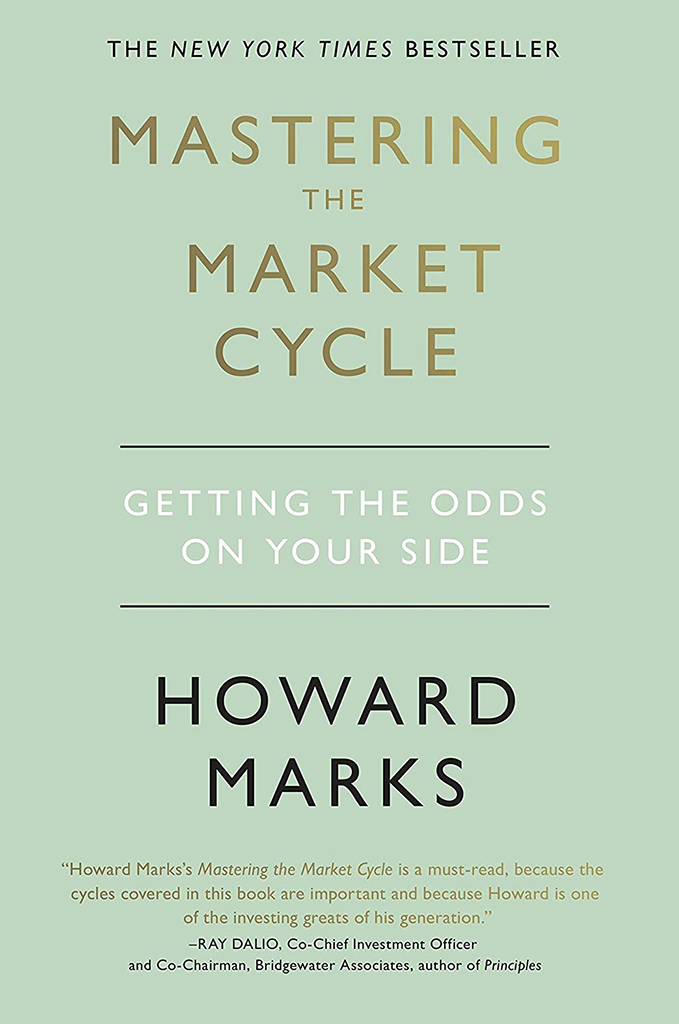 Mastering the Market Cycle – Howard Marks
Marks posits that human psychology and the absence of memory in financial markets make economic and stock market cycles inevitable. Calling tops and bottoms is very difficult and valuations go above and below fair value. One can tilt the odds in one's favour by trying to avoid extremes and recognising that they will eventually have to correct.Learn more
The cycle in attitude to risk is critical and can cause securities to become very undervalued or overvalued. The credit cycle is similarly important as it oscillates between the extremes of being too freely available to the debt market being slammed shut. As Marks points out, events along a cycle don't just follow each other, they cause each other. I felt this book suffered from a good deal of repetition and in truth I preferred his earlier work "The Most Important Thing". Nonetheless, there are a few pearls of wisdom to be found here.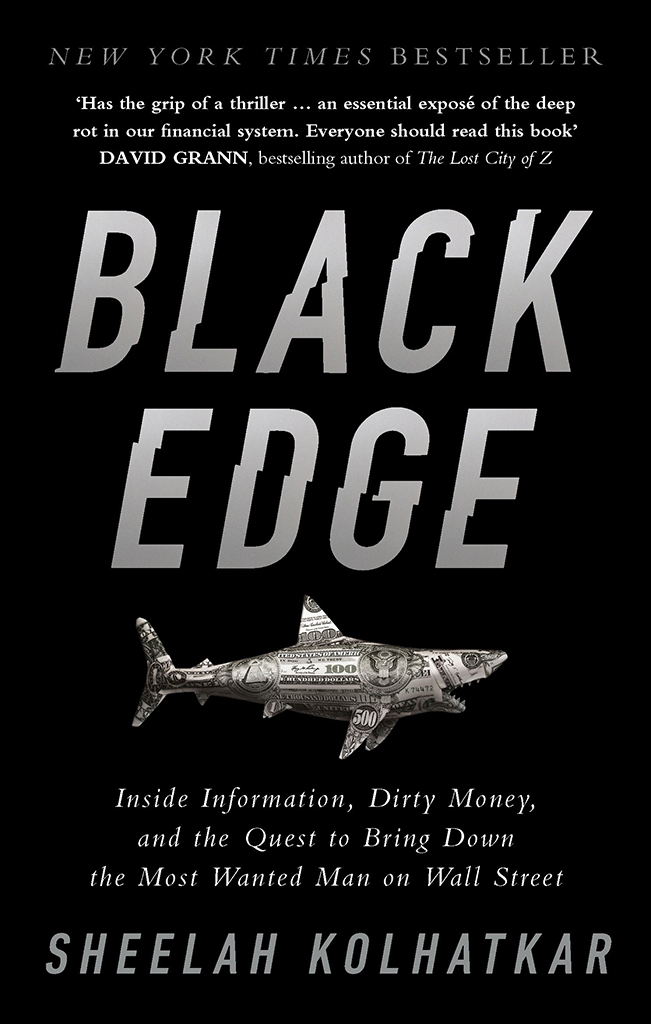 Black Edge – Sheelah Kolhatkar
This is the story of a major FBI investigation into Steven Cohen and his firm SAC Capital and allegations of insider trading. The firm would eventually plead guilty to charges of securities and wire fraud and pay massive fines. Cohen himself was never charged.Learn more
While there is a huge cast of characters and a large amount of material to cover, the book is well-paced throughout. A highly competitive work culture sees individuals break the law in their quest to beat the market. Expert networks are exploited to elicit price-sensitive information. What also emerges is the huge resources required by the authorities to build a case, the high burden of proof necessary to get a conviction and the political considerations of US district attorneys when deciding whether to pursue a case. Cohen launched Point72 Asset Management in 2018 and attracted $5bn in outside money.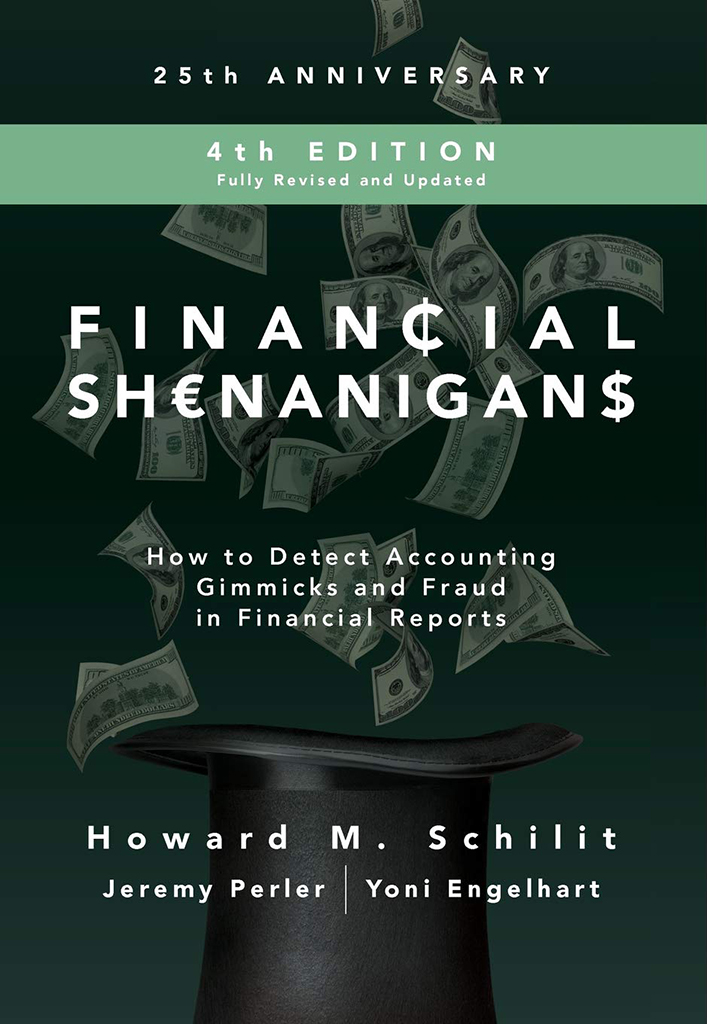 Financial Shenanigans – Howard M. Schilit et al
This is the fourth edition of the guide to accounting misdeeds and trickery. It takes case studies from the past 25 years to highlight cases of fraud and misleading financial statements with a view to giving investors the tools to detect future instances.Learn more
While it would be easy for the book to get bogged down in arcane accounting rules, the authors do a good job of bringing the various shenanigans to life with memorable examples. The old adage states that profit is an opinion and cash is a fact but one of the most useful elements of the book is how it outlines the extent to which cash flow statements can also be manipulated. Identifying aggressive accounting or fraud is never easy but this book does highlight some red flags to be aware of.